LEARN NOORANI QAIDA ONLINE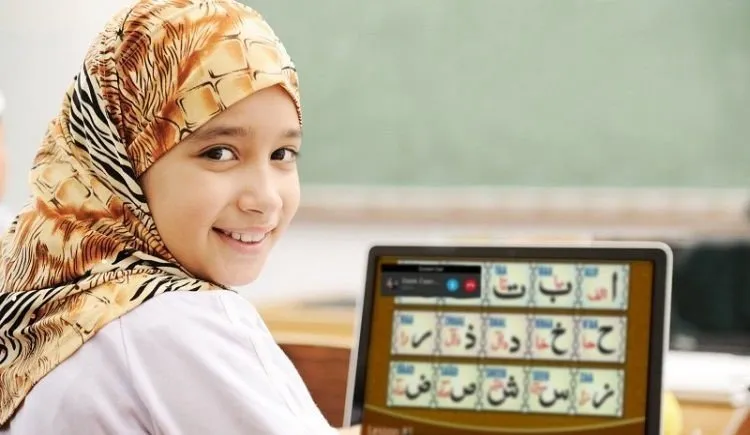 Let's Start Your free trial quran classes for one week
Quran-e-Majeed is the holy book of Allah that is revealed on the Last Prophet of Allah. Learning the Golden principles of the Quran is the first and foremost duty of every Muslim in the world.
The acquisition of knowledge of the Quran was a difficult task in the past. However, you can learn the Quran without facing any hurdle nowadays. LearnQuranKids offers the best and easiest solution for Quran Learning.
We start this journey of the Quran Learning with Noorani Qaida Classes and complete this sacred task without putting a burden on our students. Let's have a look at our Learn Noorani Qaida Course.
Noorani Qaida is a small booklet for kids which helps a lot to make the Quran Translation more rhythmic. Noorani Qaida Learning makes corrections in the pronunciation of Quranic words. For non-Arabs, it will be beneficial to Learn Noorani Qaida to make the Quranic Pronunciation like Arab People.
Noorani Qaida contains almost 12 small chapters. Every chapter has different exercises for kids. After learning all the chapters of Noorani Qaida, we will move on to the first Para of the Quran.
If you are living in a European country, you might have not listened to the name of Noorani Qaida. Noorani Qaida has been taught in the sub-continent for years. Learn Noorani Qaida is the first step towards the learning of the Holy Quran. By getting learned it, your children (Adults also) get an idea of the Quran Pronunciation. Therefore, our qualified, expert, and professional teachers always start with Noorani Qaida.
Can I Recite Holy Quran After Learning Noorani Qaida?​
Most of our students (Mature People) think that the recitation of the Holy Quran can be performed after learning only Noorani Qaida. Such types of thoughts are no correct. Noorani Qaida Learning only makes you able to identify the words of the Quran.
However, after getting the complete course of "Quran with Tajweed", you can recite the Quran with rhythm.
Want to read Noorani Qaida pdf? Click to download below.
Why is it used for teaching
There the many reasons to choose it, some of these are:
Provides a good understanding of all the tajweed rules
Rules are grouped in small sections which are easy to grasp
Is colorful which makes it quick to understand
Small in size hence quick to revise