The Benefits of Ayatul Kursi in English
Posted by

Categories

Blog

Date

December 17, 2020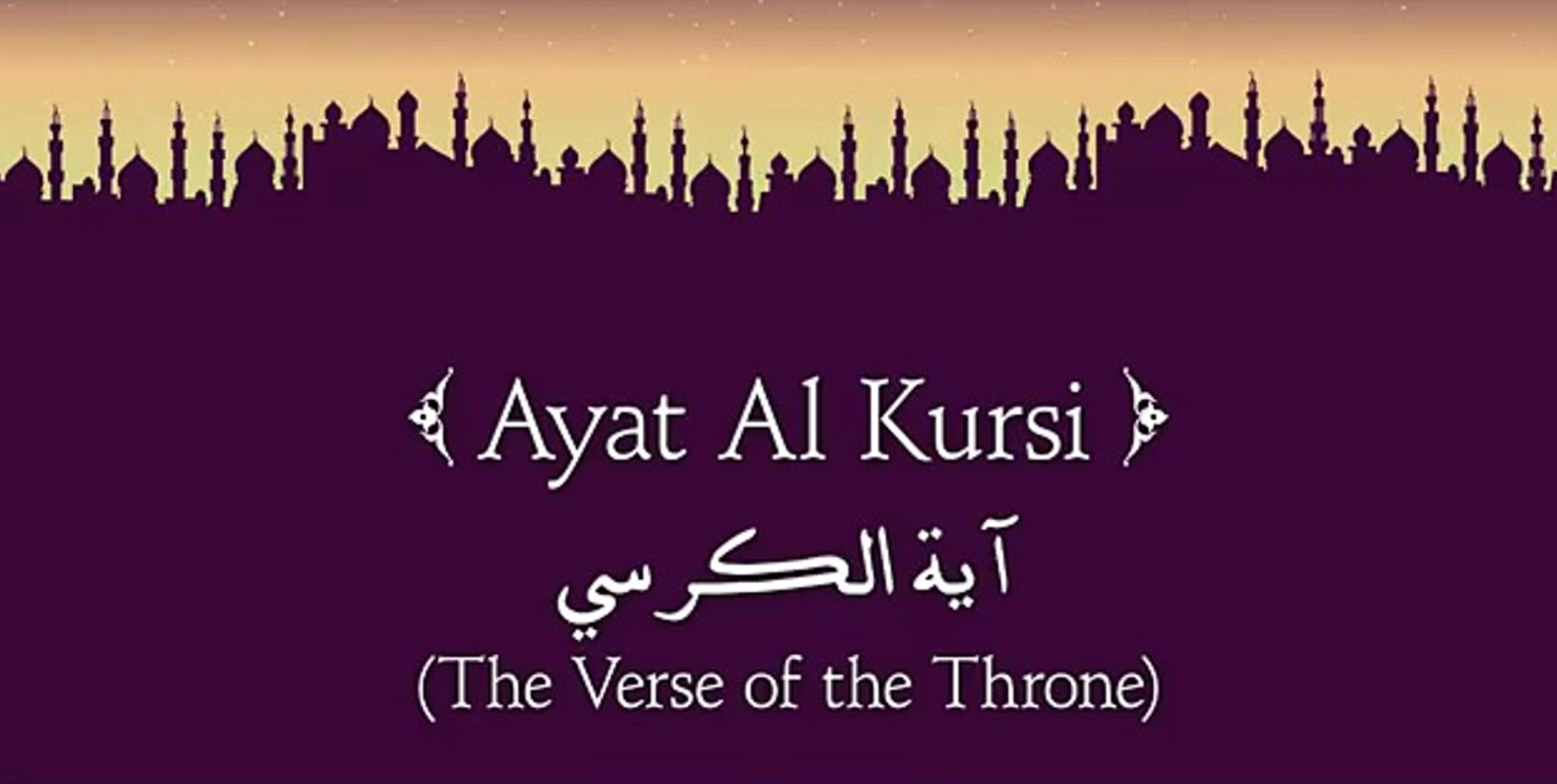 Every verse in the Holy Quran has special importance in our lives. We spend our lives following this beautiful narration, which in turn provides us with a lot of benefits. Every word in the Quran has a special significance.
However, some are most narrated by the Prophet Muhammad (SAWW) himself. Several narrations from the hadith have described the greatness of Ayatul Kursi. But why does this Ayat have that much importance?
Ayatul Kursi in English
اللَّهُ لاَ إِلَهَ إِلاَّ هُوَ الْحَيُّ الْقَيُّومُ لاَ تَأْخُذُهُ سِنَةٌ وَلاَ نَوْمٌ لَهُ مَا فِي السَّمَاوَاتِ وَمَا فِي الأَرْضِ مَنْ ذَا الَّذِي يَشْفَعُ عِنْدَهُ إِلاَّ بِإِذْنِهِ يَعْلَمُ مَا بَيْنَ أَيْدِيهِمْ وَمَا خَلْفَهُمْ وَلاَ يُحِيطُونَ بِشَيْءٍ مِنْ عِلْمِهِ (Qur'an 2:255) إِلاَّ بِمَا شَاءَ وَسِعَ كُرْسِيُّهُ السَّمَاواتِ وَالأَرْضَ وَلاَ يَئُودُهُ حِفْظُهُمَا وَهُوَ الْعَلِيُّ الْعَظِيمُ
Allah – there is no deity except Him, the Ever-Living, the Sustainer of [all] existence. Neither drowsiness overtakes Him nor sleep. To Him belongs whatever is in the heavens and whatever is on the earth. Who is it that can intercede with Him except by His permission? He knows what is [presently] before them and what will be after them, and they encompass not a thing of His knowledge except for what He wills. His Kursi extends over the heavens and the earth, and their preservation tires Him not. And He is the Highest, the Greatest. (Qur'an 2:255)
Benefits of Ayatul Kursi
Here are some of the profound benefits of Ayatul Kursi.
It Means to Enter Paradise​:
It is a dream of every Muslim to enter Paradise. The life we spend here is nothing like the life we will spend in Paradise. Ayatul Kursi provides a direct benefit in this term. By reciting this ayat, you're booking your ticket for a better lifestyle.
"Whoever recites Aayat al Kursiy immediately after each prescribed prayer, there will be nothing standing between him and his entering Paradise except death." Prophet Muhammad (PBUH)
It is Means of Protection:
One of the most popular benefits of Ayatul Kursi is that it protects you from dangerous eyes. Most Muslim scholars always recommend this Dua against the evil eye. If you feel that your life is becoming challenging or you're not focusing on your goals, then you should make a habit of reciting this Ayat.
Think of it as a bodyguard that protects you 24 hours a day. And most importantly, your protection is not related to physical, you are also saved spiritually.
It is Means of Protection From The Evil Eye​:
If you feel that someone is jealous of your work or is actively trying their best to affect your performance – there's no better way to deal with this just as to recite the Ayatul Kursi.
An evil eye doesn't mean that the person has bad traits about him, sometimes a person says something bad that you want to roll back. Whatever the circumstance, recite Ayatul Kursi and you will be protected.
Also Read: What is Astaghfirullah?
From the discussion, it is clear that Ayatul Kursi has a lot of significance in Islam on various occasions. Frequent recitation not only protects your soul but also from the evil eye. To summarize the topic, here are some additional benefits that you should mesmerize.
One who recites Ayatul Kursi will be protected from day to night
Ayatul Kursi provides light (Noor) to the one who has passed away in your life
Frequent Recitation ease your death
Recite one before sleep and you will be protected for the entire night
If you're home alone, recite this ayat and you will feel safe
Recite this after every prayer for acceptance
Recite this to increase your knowledge and thinking capability
It will also help your home from the devil (Shaitan)
Recite this and you will be protected from all sorts of harm
Recite for someone to send Allah (SWT) blessings
Conclusion:​
So to conclude the topic, we covered just a handful of benefits that just one Surah of the Holy Book Quran provides. Now just imagine the Importance once you read the entire Book.
The Holy Quran is referred to as a complete code of life. If we follow the teaching, we can get tons of benefits from both lives. May Allah (SWT) guide us to the path of Jannah.