Surah Baqarah Last 2 Ayats Benefits of Reciting Last 2 Ayats
Posted by

Categories

Blog

Date

April 12, 2023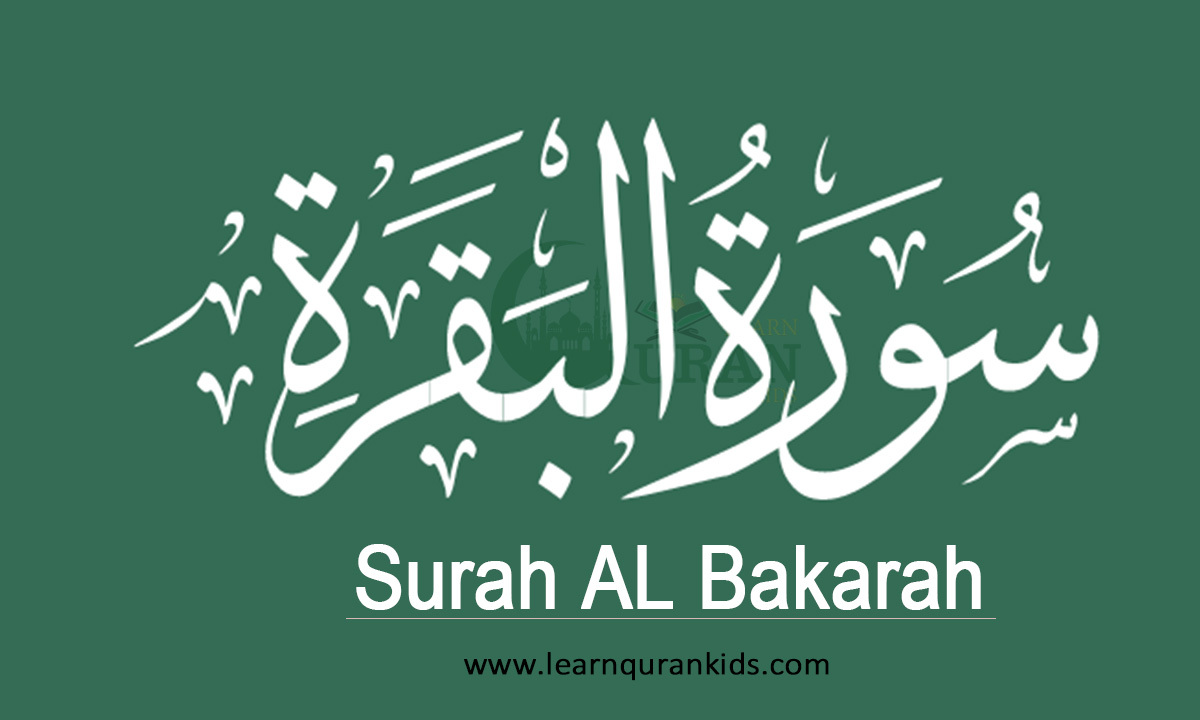 The Quran is the complete code of life. It expresses the dignity and eternity of Allah Almighty and shows his blessings upon his people. There is a solution to every problem and difficulty and the answer to every question that arises in your mind. Although the Quran itself is a source of peace and protection from evil and makes people able to solve their problems. But every surah has its meaning and importance.
Likewise, surah baqarah last 2 ayat are very important and beneficial for many purposes. Allah wants ease for people so he makes some ayat more powerful that a person can recite easily.
Surah Baqarah Last 2 Ayat
Surah baqarah is the longest surah of the Quran. It shows the fight and murder of some people from the previous ummah. So this surah helps to overcome the complications of one's life with the help of Allah Almighty. Surah baqarah last 2 ayat are beneficial for light in the dark which means to find the straight path in difficult times.
Contextual Background
Surah baqarah is the second surah of the Holy Quran that is the longest surah with different events and lessons for mankind.
It is a Makki surah comprising 286 verses. The name baqarah is an Arabic word meaning "The Cow" because it describes an event of the murder of a man by his brother. It also deals with several other events like the story of Hazrat Adams, Hazrat Mousa, and Hazrat Ibrahim. Moreover, this surah describes the laws of fasting in Ramadan and deals with the hypocrites. Surah baqarah last ayat is a very important prayer to seek forgiveness.
Arabic of Surah Baqarah Last 3 Ayat
لِّلَّهِ مَا فِى ٱلسَّمَٰوَٰتِ وَمَا فِى ٱلۡأَرۡضِۗ وَإِن تُبۡدُواْ مَا فِىٓ أَنفُسِكُمۡ أَوۡ تُخۡفُوهُ يُحَاسِبۡكُم بِهِ ٱللَّهُۖ فَيَغۡفِرُ لِمَن يَشَآءُ وَيُعَذِّبُ مَن يَشَآءُۗ وَٱللَّهُ عَلَىٰ كُلِّ شَىۡءٍ قَدِيرٌ.

ءَامَنَ ٱلرَّسُولُ بِمَآ أُنزِلَ إِلَيۡهِ مِن رَّبِّهِۦ وَٱلۡمُؤۡمِنُونَۚ كُلٌّ ءَامَنَ بِٱللَّهِ وَمَلَٰٓئِكَتِهِۦ وَكُتُبِهِۦ وَرُسُلِهِۦ لَا نُفَرِّقُ بَيۡنَ أَحَدٍ مِّن رُّسُلِهِۦۚ وَقَالُواْ سَمِعۡنَا وَأَطَعۡنَاۖ غُفۡرَانَكَ رَبَّنَا وَإِلَيۡكَ ٱلۡمَصِيرُ .

لَا يُكَلِّفُ ٱللَّهُ نَفۡسًا إِلَّا وُسۡعَهَاۚ لَهَا مَا كَسَبَتۡ وَعَلَيۡهَا مَا ٱكۡتَسَبَتۡۗ رَبَّنَا لَا تُؤَاخِذۡنَآ إِن نَّسِينَآ أَوۡ أَخۡطَأۡنَاۚ رَبَّنَا وَلَا تَحۡمِلۡ عَلَيۡنَآ إِصۡرًا كَمَا حَمَلۡتَهُۥ عَلَى ٱلَّذِينَ مِن قَبۡلِنَاۚ رَبَّنَا وَلَا تُحَمِّلۡنَا مَا لَا طَاقَةَ لَنَا بِهِۦۖ وَٱعۡفُ عَنَّا وَٱغۡفِرۡ لَنَا وَٱرۡحَمۡنَآۚ أَنتَ مَوۡلَىٰنَا فَٱنصُرۡنَا عَلَى ٱلۡقَوۡمِ ٱلۡكَٰفِرِينَ.
English Translation of Surah Baqarah Last 3 Ayat
To Allah belongs all that is in the heavens and all in the earth, whatever is in your hearts, whether you reveal it or conceal it. Allah will take account of it from you, and He will forgive whomever He wants and punish whomever He wills, and Allah has power over all things.
The Messenger believed in what was sent down to him from his Lord, and so did the Muslims. All believed in Allah and His angels and His Books and His Messengers, saying, "We do not distinguish between believing in any of His Messengers" and they said: "Our Lord, we have heard and believed, may Your forgiveness be and to You is the return.
Allah puts a burden on a soul equal to his strength. The good that a soul earns is for him, and the evil that a soul earns depends on him. O our Lord! If we forget or sin, do not seize us, Our Lord! And do not place upon us a heavy burden as you place upon the people before us, Our Lord, and do not place upon us a burden which we have no strength to bear, and forgive us, and exonerate us, and have mercy on us; you are our Lord, so help us against the disbelievers.
Benefits of Surah Baqarah Last 2 Ayat
Surah baqarah last 3 ayat are very important and beneficial to seek the mercy of Allah Almighty and they are also helpful to embrace the Prophet. Surah baqarah last ayat is short and you can pray it as a supplication after prayer.
A Gift to The Prophet(SAWW)
Allah sent the surah baqarah last ayat as a gift to the Prophet(SAWW) and His Ummah to seek forgiveness.
It is the hadith of the Prophet(SAWW) that:
Ibn 'Abbas (R.A) reported that one-day Jibra'il was sitting next to the Prophet (SAWW). The Holy Prophet (SAWW) heard a voice. The Prophet (SAWW) raised his head. Jibra'il said, "This is a gate of heaven, which has only been opened today. It has never been opened before today". Then an angel came down from him. Jibra'il said, "This angel who has descended today has never been sent down before today." The angel greeted him and said, " May you be glad of the two lights which have been given to you and have not been given to any prophet before you. One is Surah Fatiha and the other is the Surah Baqarah last ayat. Whatever letter you read in them, you will get the source of it". (Sahih Muslim: 806)
Note: Here last ayat means the surah baqarah last 2 ayat.
Protection From Evil
The last ayat of surah baqarah plays a vital role in protecting from evil and Allah will be enough for those who recite surah baqarah last 2 ayat.
Holy Prophet (SAWW) narrated that:
"Allah wrote a book two thousand years before the birth of the heavens and the earth. He sent down two verses from it, with which he concluded Surah Al-Baqarah. In whichever house these verses are recited day and night, Satan cannot stay in it." (Tirmidhi: 2882)
Secure The Faith
The recitation of the last verses of Surah Baqarah assists to strengthen the faith.
" Whoever recites Surah Baqarah last 2 ayat at night, they will be sufficient for him". (Sahih Al-Bukhari: 5009, Sahih Muslim: 808)
Conclusion
Recitation of the Holy Quran can cure all curses and give relief. It drives the right path for goodness and peace. Every ayat and every chapter describes a separate story and establishes a different treatment. As surah yaseen is the heart of the Holy Quran, other surahs also have different significance.
Surah baqarah last 3 ayat are also very important for absolution. They assist to believe in Allah, his Prophet, angels, and his book. Surah baqarah last 2 ayat protect from the evil and dark.