The Importance of Education in Islam
Posted by

Categories

Blog

Date

January 20, 2016
The importance of Education is like a backbone in our lives. Without it, we're nothing but rubbles. It not only defines us but lets us believe what is right and what is wrong.
"Seeking of knowledge is a duty of every Muslim". The Prophet of Islam (Peace Be Upon Him)
The definition of knowledge in Islam varies from which side you're looking into. If you're seeing it from a religious perspective, then it has an alternative meaning. If you're searching for something worldly, then it has some other meaning.
But Allah Almighty orders us to get both types of knowledge. Not only this, but Islam also teaches us to educate a person in need, because they are the rising star of the future. In this post, we have shared why the Importance of the Education aspect of our life.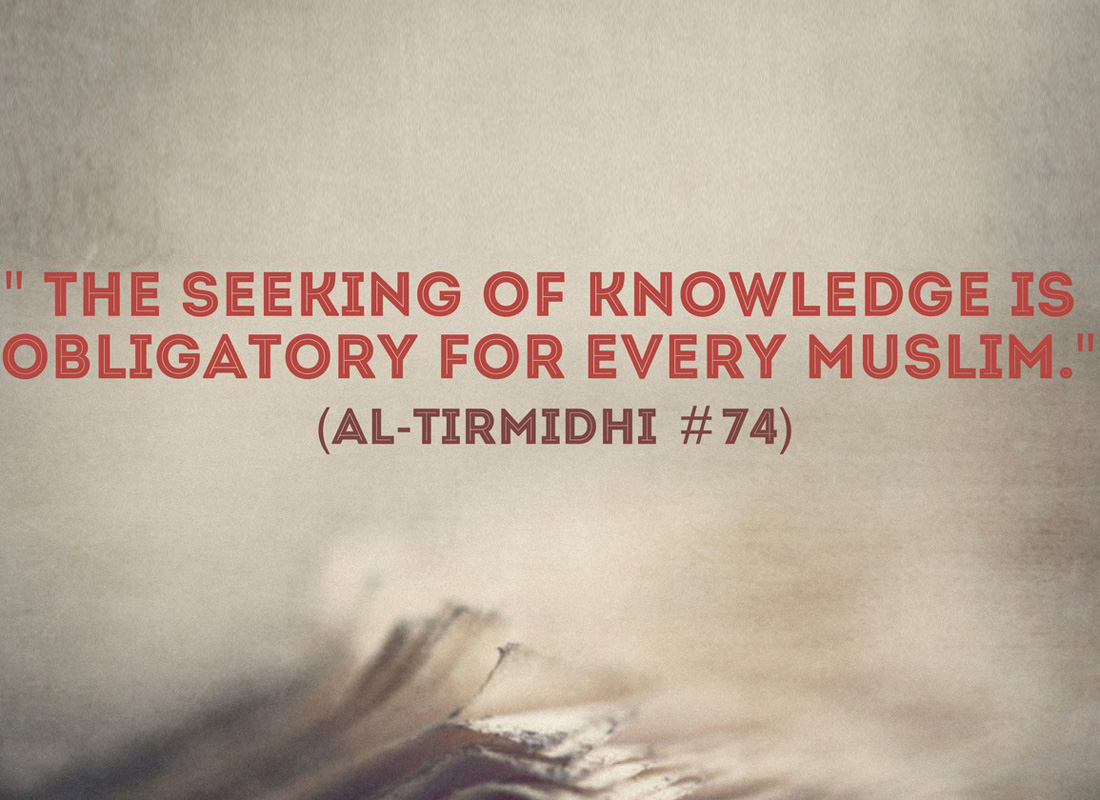 i) Education types
Education can be of two types; Formal and informal. Formal education is what you learn in School, Highschool, or any other educational institute.
Informal education is what you develop your skills, ethics, and overall improve your way of living. Islam teaches us to get both types of knowledge. Most people think that Muslims are all about religion. It's not true, Islam teaches us to get both spiritual and physical education equally.
ii) Obligation of Islam
One of the most important obligations of Islam is to acquire knowledge in every way possible. The second obligation is to teach it to others and preach this knowledge.
In fact, no Muslim came into this world without knowledge. The first words we hear at our birth time are the verses of Adhan, which itself is pure knowledge. Further, Allah Almighty orders us to learn the lifestyle of His Prophet Muhammad (Peace Be Upon Him), how can we believe in the oneness of God? How can we worship Him? How can we have faith in Him? All covers the basic education of Islam.
iii) The Role of the Mosque
You can get your formal knowledge in school, colleges, and universities. To get informal education, there are a mosque and madrasas available in many countries. They offer free religious information and guide us to the power of light. It is the center of the Islam community, since the very beginning.
Not only this, but the Mosque also offers physical information as well. There are many famous mosques available that teach formal and informal knowledge.
"Do not prevent the maids of Allah from visiting the houses of Allah (the mosques)." (Ibn Majah)
iv) Education and women
There's a false misconception in western countries that Muslims don't educate their women. In Islam, it is the opposite. Islam teaches us equal rights for both men and women. Every man must teach a woman that is under her protection. Not only this, but women are also advised to get knowledge from different sources and implement them for a better future.
"Every Muslim male and female is requested to seek knowledge." The prophet of Islam (Peace Be Upon Him)
v) Education in society
Islam also gives honorable rights to our relatives, family members, and friends. Muslims are one of the most charitable communities in the world. The teaching of Islam helps to get a path of light in our lives. If you treat your society with extra care, God will definitely reward you in any shape or form.
The Prophet of Islam (Peace Be Upon Him), also advises us to respect our workers. If you have a working person under your command, do whatever possible to guide them. Educate them and if they have children, help them too.
"If anyone going on his way in search of knowledge, God will, thereby make easy for him the way to Paradise." The Prophet of Islam (Peace Be Upon Him)
Conclusion:
The first revealed word in the holy book of Isalm is "Read". Islam is a beautiful religion and helps us follow a path of light. Islamic teachings are not biased. They don't incriminate others. In fact, they provide a solution to every problem.
It is important for every Muslim, to teach their family members, and if possible, try to teach others in their society. This is one of the highest blessings Allah Almighty has gives us.
"O you, who believe, protect yourself and your family from the hellfire". (Al-Quran 66:6)
[learn_press_profile]