Learn How to Perform Namaz – Beginners Step by Step Guide
Posted by

Categories

Blog

Date

August 25, 2021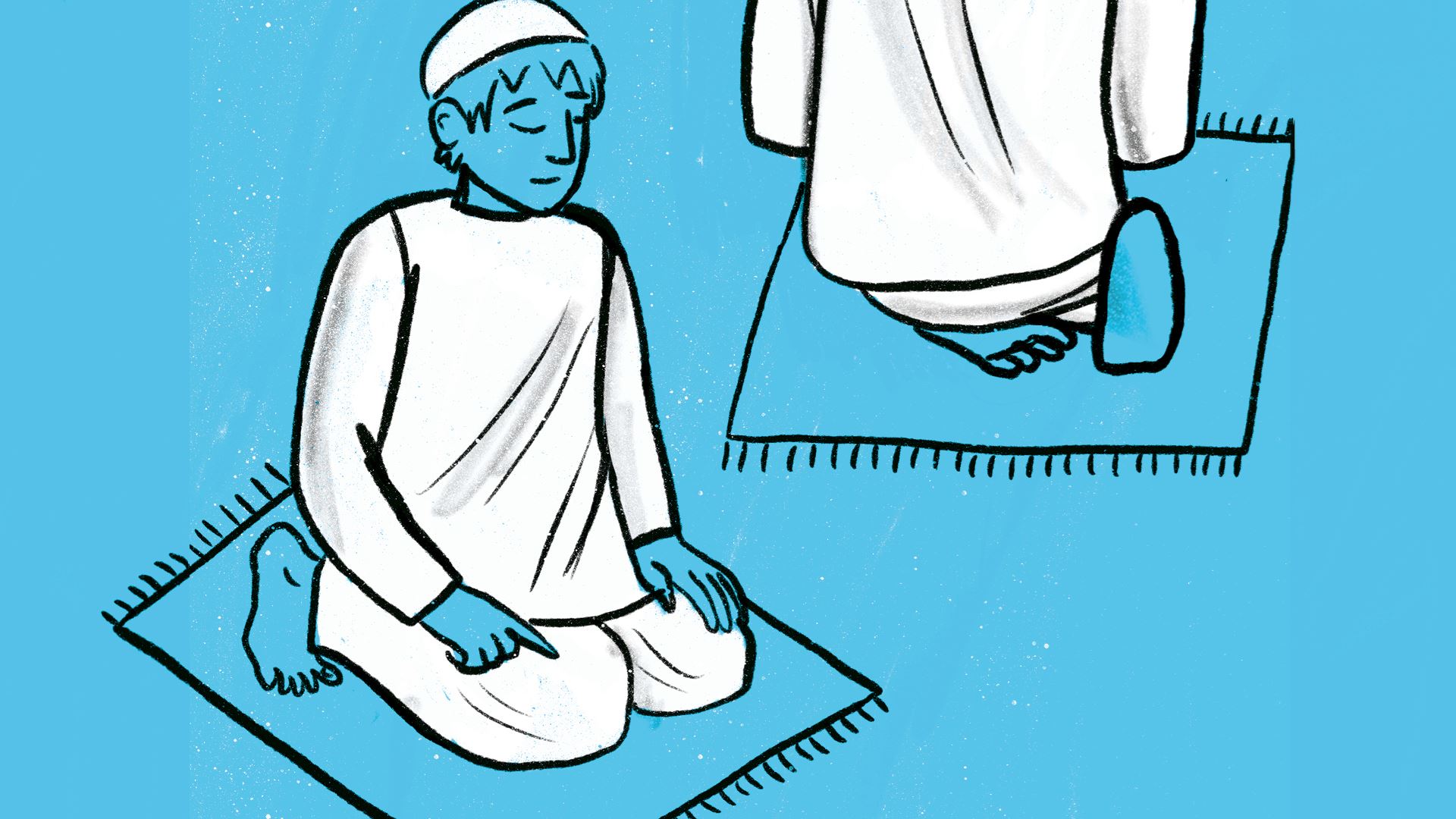 Namaz is amongst the five pillars of Islam. As Muslims, it is our duty to perform it on time and with the right method. Unfortunately, not all of us know how to pray Namaz properly. Sure it is mentioned multiple times on many occasions, it is still a good habit to re-check if you're doing it the right way or not.  In this post, we have shared how you can offer Islamic prayer in English. But before we learn how to perform namaz, first we have to clean our bodies. 
How to Perform Istinja:
Istinja is an Arabic word that means the cleanliness of your private parts. Your body, clothes, and surface should be clear before you offer Namaz. One should perform Istinja with water and clean the private area (both male and female) 3 times. Once done, wash your hands and make sure any impurity doesn't reside on your hands. The next step is to perform Wudu or Ablution.
How to Perform Ablution:
Make the intention of performing Ablution and say '

Bismillah

'

Wash both hands to the wrist 3 times and make sure the water has reached between your fingers

Fill your hands with water and wash your face 3 times

Inhale some water from your nostrils and exhale it 

Wash your face three times and make sure the water covered your ears, forehead, and chin

Wash your hands now to the elbow, start from the right hand first and then the left

Wipe your wet hands to the top of your head all the way back to your neck

Use your index finger and thumbs to wash the front and back of your ears

Wash your both feet's starting from the right. Make sure the water reaches between your fingers
Learn How to Perform Namaz Step by Step:
Make the intention of prayer in your heart and stand up facing the

Qibla

Raise your hands to the ears and say, "

Allahu Akbar"

Place your hands on your belly point (girls on the chest) right hand upward and left hand downward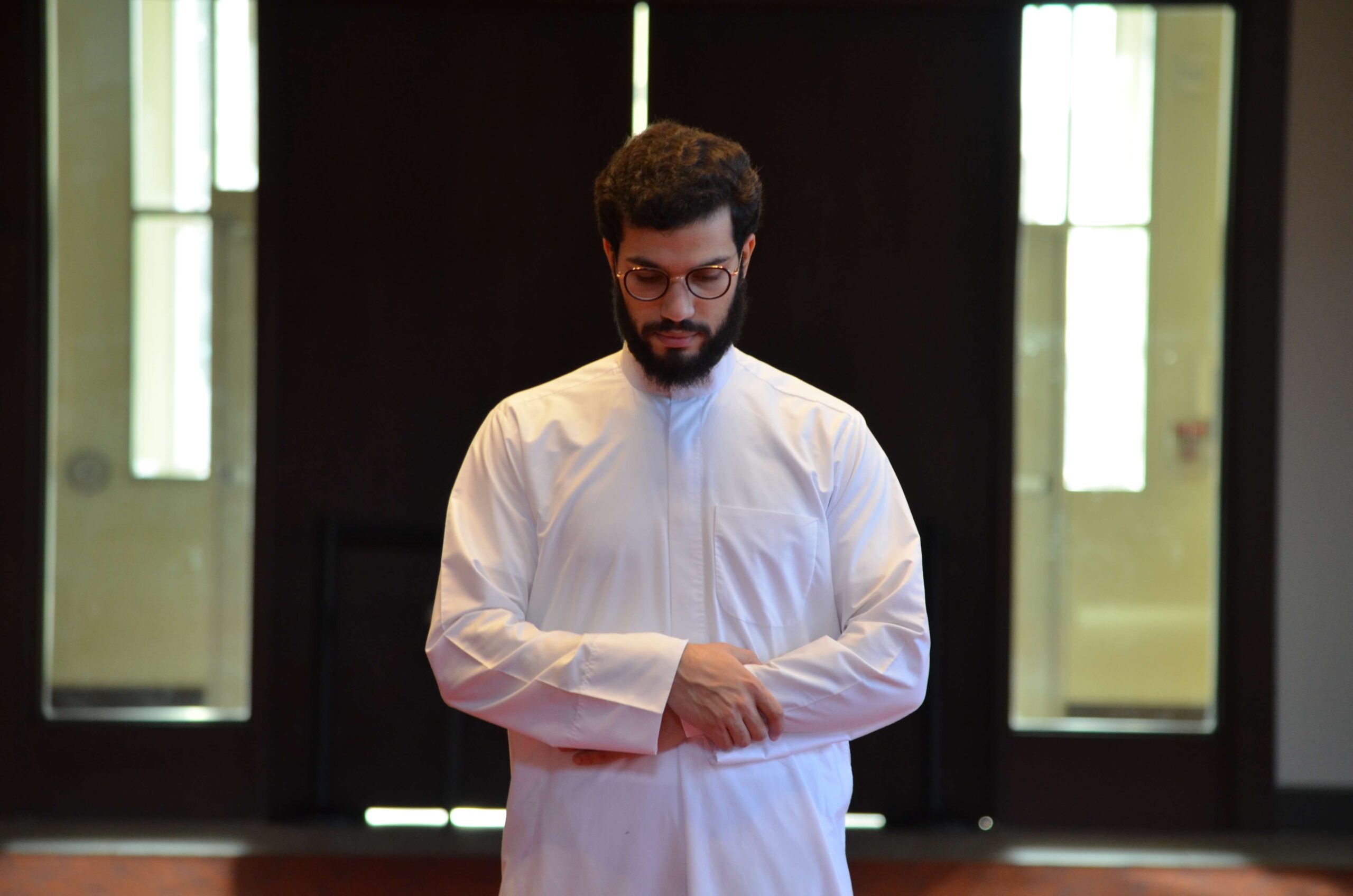 Recite the following

Ayat

on the first

Rakat

:
"Subhanaka allahumma wa bi hamdika wa tabara kasmuka wa ta'ala jadduka wa la ilaha ghairuka". "A`udhu billahi mina Ash-shaitan Ar-rajim." "Bismillah Ar-rahman Ar-rahim."
"Al-hamdu lillahi rabbil-`alamin, ar-rahma nir-rahiem, maliki yawmiddin, iyyaaka na'budu wa iyyaaka nastain, ihdinas-siraatal mustaqim, siraatallazina anamta alaihim, ghairil maghdoobi alahim wa ladalin"
After this, slightly bend down placing your palm on your knees, keep your head straight up and facing downward on the prayer mat
Rise from the Sujud position, while saying "

Allahu Akbar

" changing your left feet orientation to the upright position
Now go back to the Sujud position, doing the same as you've done in the first Sujud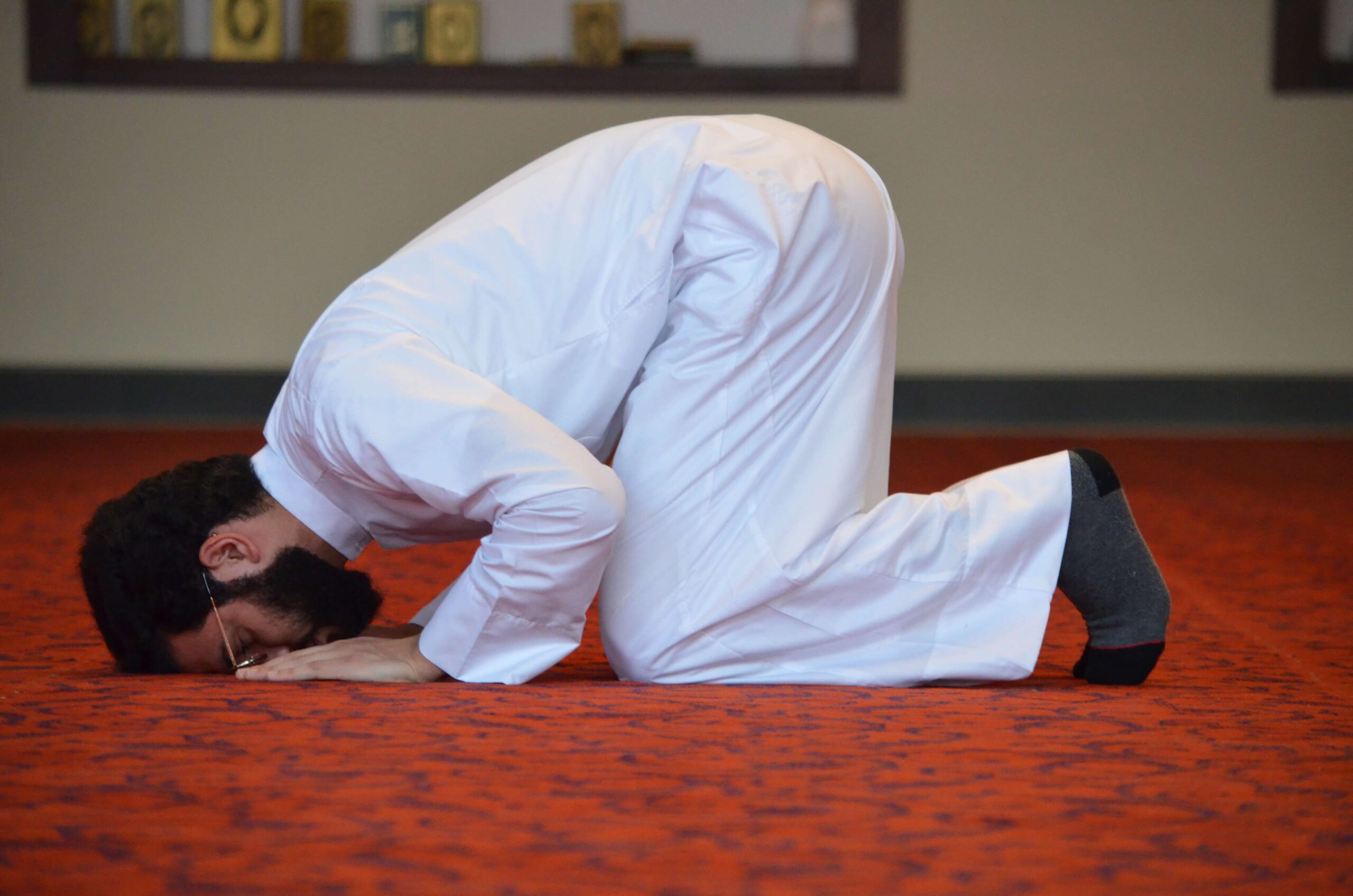 Make sure you change your feet' position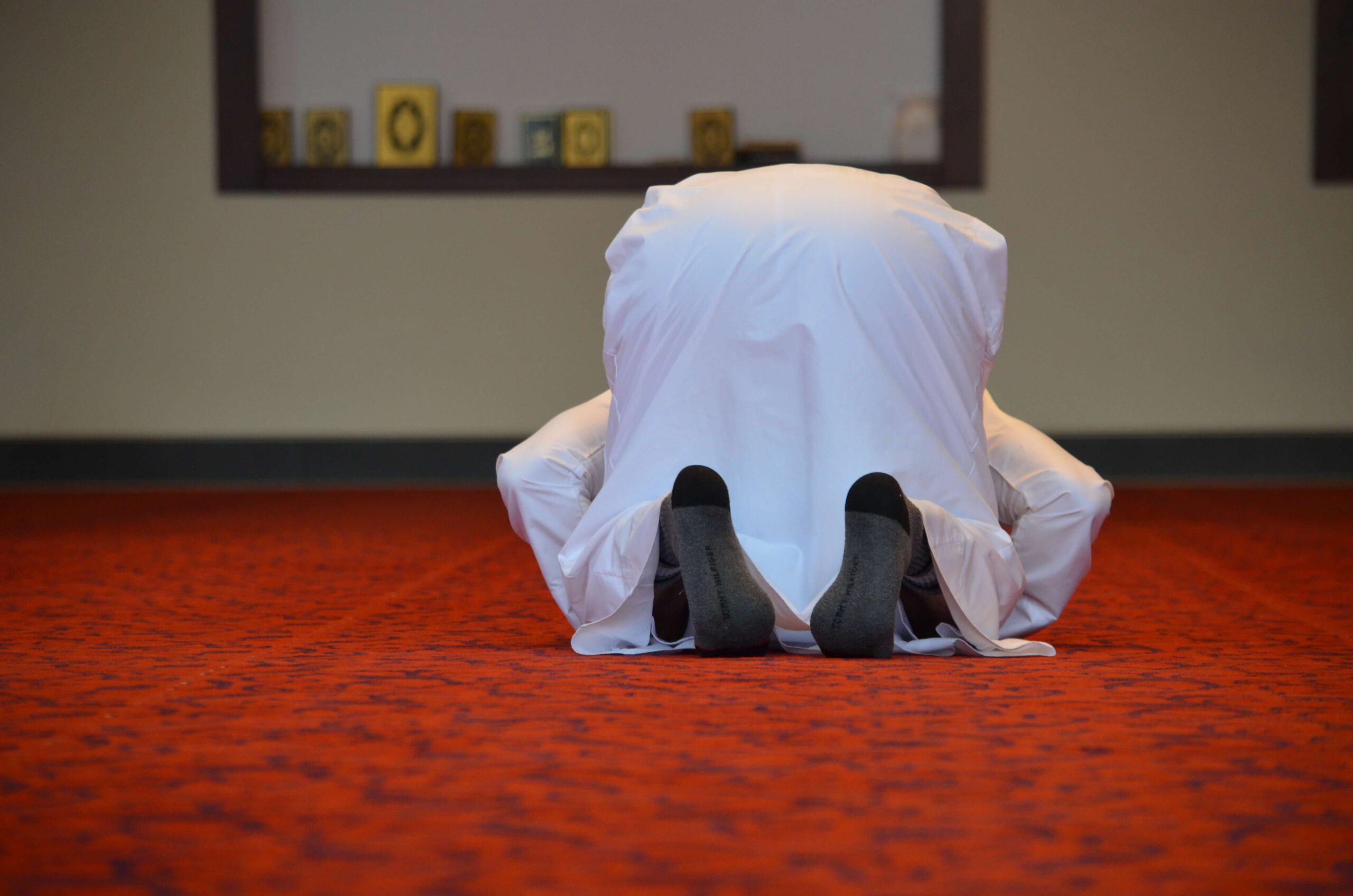 Now you have completed the first Rakat of Namaz. Stand up and perform the second Rakat in the same way. When you've reached the final Sujud, do the following:
After the second

sujud

, don't stand up and sit on your legs, while in the

Rakah

position. 

Keep your fingers straight on your knees facing the

Qibla

direction

Now recite the following: